Seth's Canadian Tour Continues to Montreal
Tuesday, November 3rd 2009 at 7:00 PM
Drawn & Quarterly Bookstore,
211 Bernard ouest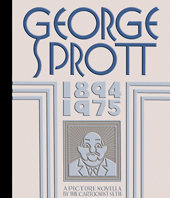 After making headlines across the country, Palookaville cartoonist and New Yorker illustrator Seth makes his first-ever appearance at the D+Q Librairie, helping the company celebrate its year-long 20th anniversary and in to discuss his latest projects George Sprott and The Collected Doug Wright.
Seth be presenting his ever popular and entertaining slide show for the last time, signing book and taking questions.  Seth will not be on the road for a long, long time, so do not miss this appearance!  His slide show is spectacular!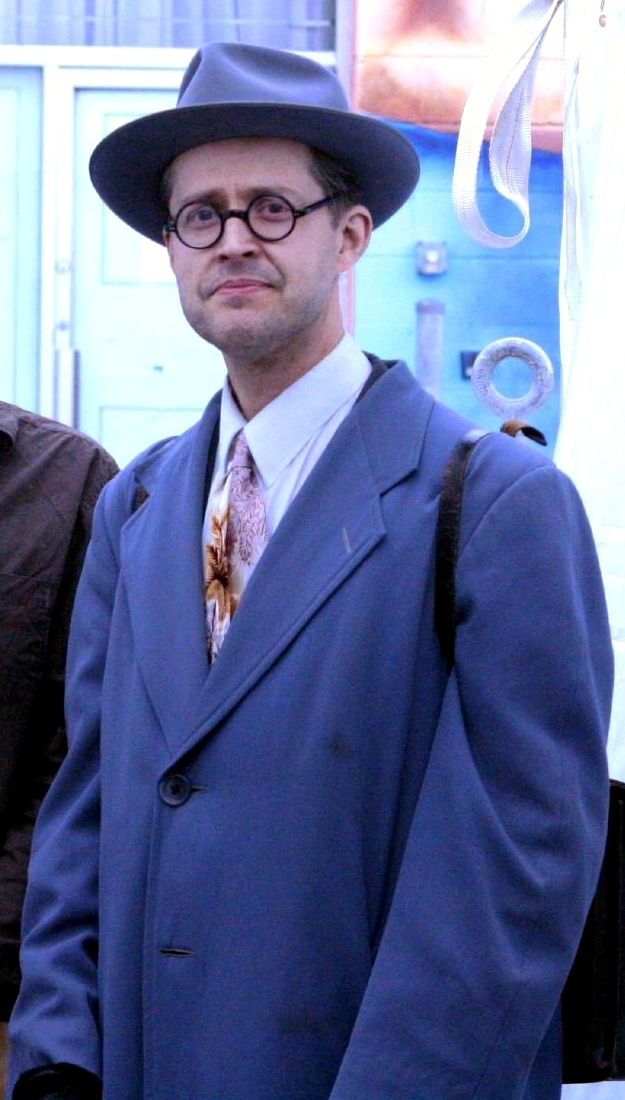 Born in Clinton, Ontario, Seth (pen name of Gregory Gallant) attended the Ontario College of Art in Toronto. He currently lives in Guelph, Ontario, with his wife and two cats.
Seth's affection for early- and mid-20th century popular culture, and his relative disdain for pop culture since then, is a recurrent theme in his work, both in terms of the characters (who are often nostalgic for the period) and his artistic style. 
He is also a magazine illustrator and book designer, perhaps best known for his work designing the complete collection of Charles M. Schulz's classic comic strip Peanuts. The books, slated to be released by Fantagraphics Books in 25 separate volumes combine Seth's signature aesthetic with Schulz's minimalistic comic creation. Similarly, he is designing the Collected Doug Wright.
In April 2006, Penguin Classics released the revised Portable Dorothy Parker, with a jacket and French flaps designed and illustrated by Seth. He said, "It's fun when you care about the project, definitely. In fact, I've been a commercial illustrator for years, besides being a cartoonist, and that's not fun. That's like the kind of thing, I find, you're just selling style in a way." From September 2006 to March 25, 2007, Seth serialized a new graphic novel, George Sprott (1894-1975), for the "The Funny Pages" section of the New York Times Magazine.
Seth's artwork has landed on the cover of The New Yorker twice, which he said was a professional milestone he was happy to achieve. Seth's Dominion models on display at the Confederation Centre of the Arts in Charlottetown, Prince Edward Island.
A selection of Seth's original models (studies for his fictional city, Dominion) was included in an exhibition at the Phoenix Art Museum in Phoenix, AZ from April 21st through August 19th 2007. In a collaboration between the Kitchener-Waterloo Art Gallery (KW|AG), Seth, and RENDER, one of the buildings from Seth's Dominion City project has been re-built as a walk-in theatre in KW|AG's Eastman Gallery. Within the theatre is a running program of short films selected from the National Film Board library by Seth. With its exterior painted to mimic Seth's graphic style, visitors are invited to literally walk in to one of Seth's buildings which, until this point, have only existed as small scale models.
The North Star Talking Picture House is complemented by an installation of Seth's related work at RENDER (University of Waterloo). This installation includes more than sixty of the model buildings from Dominion City, a fictitious Canadian city that has served as the setting for the Palooka-Ville and Clyde Fans comic series, including the original model for the North Star Talking Picture House.
Photo by Joel Friesen